About Us.
About our Company & Philosophy.
Founded 2002 in Naples, Florida, GLSAS Inc. is now the leading professional linguistic service provider for the language pair.
As a full-service translation company we are the choice of numerous recognized companies, agencies and organizations in widespread business areas across Florida, the U.S. and Germany.
Learn More
"I truly appreciate your business."
Helga Rehm-Honigfort
CEO & Founder
Our Focus.
The company's focus and actions are aimed to consistently achieve first-class results in terms of translation quality and customer services. Our objectives are lasting business relationships, not just short-term successes.
Our core competencies lie in the translation sector of financial, legal, immigration and business to which we bring our considerable know-how and experience.
One main aspect of our business activities is the translation and localization of business/financial documents within the scope of American-German business and real estate and of legal documents in legal matters.
Yet another business sector includes interpreting services.
The private program is tailored to the requirements of each individual student exclusively through individual teaching for a maximum learning success within a short period of time.
Our Services.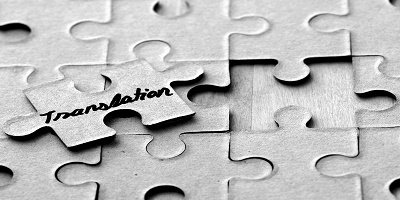 Translations.
With Expertise & Quality Assurance.
We provide to our clients translations on a highly professiional level for a competitive price within a fast and reliable turnaround time. We have the scale to manage large projects and the personal touch to manage the translation of smaller personal documents. Every translation is carried out by a qualified, experienced translator with profound knowledge of the subject matter and terminology, and then reviewed by an experienced proofreader. In addition, an editing for adherence to adopted style guides is performed.
Instruction.
Efficient & Effective.
Our personalized one-on-one tutoring concept focuses on the individual learning goal and is aimed for a maximum learning success in the shortest possible time. Provided outside the typical 'classroom' setting, the courses/lessons are perfectly tailored to the requirements of adults, high-school, and college students. In theory and in practice, individual tutoring has always played the central role in professional (M.Ed. certification) language instruction.
Deciphering.
Family History & Tree.
Deciphering and translation service for old German scripts. Sütterlin, Kurrent, Old German Gothic alphabet (also known as "old German hand" or "old German blackletter handwriting"), Chancery script or the Gothic printed Fraktur typeface, we have the linguistic knowledge and experience for the transcription of your old documents, letters, books and manuscripts.
More About Our Service Spectrum.
We are dedicated to constanly improve the quality and the scope of our services.
Browse through the range of services we provide.
Areas of Expertise
Through years of experience in providing professional translations, we have developed several areas of expertise, including: medical, media, marketing & advertising, aerospace, automotive, education, literature, entertainment, hospitality, technical, telecommunications, user manuals, websites and much more.
Core Competencies
Our core competencies lie within the translation, editing and proofreading services of financial, banking, legal and immigration content from German into English - and other main languages -, or vice versa. We also provide back translation and resolution services when necessary and in order to comply with content-specific regulatory requirements. Our linguists are always subject matter experts in their assigned fields.
Layout and Style
Editing, Formatting, Proofreading and Localization.

EDITING of a translated text implies comparison of a source text with a target text and elimination of all identified errors. In some cases, it is necessary to completely alter a translated phase to better convey the meaning of the source text.
A PROOFREADER ensures compliance with a set of standards for the writing and design of documents applied by a translation agency. The implementation of a style guide tailored to meet the requirements of a specific translation project provides uniformity in style and formatting within a document and across multiple documents. Such standards include correct use of quotation marks, hyphens, text fonts, or proper names and abbreviations that should be left in the original language. When you translate content, you want to preserve the look of that content.
GLSAS specializes in FORMATTING your documents and web sites to match your original presentation, thus preserving your carefully designed format as far as possible.
LOCALIZATION is the process that provides translations finely tuned to be as understandable in your target market as at home. Different character sets and alphabets can complicate this process. Units of measurement must be accurately converted to avoid misunderstandings and errors. In addition, cultural references and metaphors that work in your source locale may not be appropriate elsewhere.
Related Services
Special Translation Services - Certification, Notarization, Rush Translations and Apostille.

RUSH translations with immediate turnaround times are becoming a frequent request among clients with time-sensitive documents. We provide rush translations - same day, overnight or weekend - without sacrificing quality or service.
A CERTIFIED translation is a translation accompanied by a signed statement attesting that the translation is accurate and complete to the best of the translator's knowledge and ability. In some cases, a client may ask for a translation to be certified and notarized.
A NOTARIZATION is a declaration (affidavit) to the effect that the translation is a true representation of the original document. The certification and notarization of translations are routinely required for immigration and naturalization, academic, and professional purposes.

Documents issued and having legal effect on the territory of one country can be used on the territory of another country only after their legalization in accordance with the established procedure unless otherwise is provided for by the legislation of countries or international contractual provisions which repeal the authorization procedure participants of which are countries. At present the most common method of this certification is the ASOSTILLE.
A surcharge per document will apply for theses services.
Quality Management
Our dedication to quality is the foundation of our solid reputation the reason our clients return to us again and again. Our translations meet and exceed quality standards. We stand by all of the translations performed by our company. If you are not completely satisfied with a completed translation, we will fix it, free of charge, until it meets your full satisfaction. We are constantly monitoring the performance of our resources. Our quality control process ensures that the final product has outstanding quality and reads as if originally written in the target language.
Project Management
With so many factors interacting in the translation process, project management emerges as the key element. Project managers have to plan, instruct, monitor, and control large amounts of data quickly and accurately, while facilitating the problem-solving and decision-making process during the translation project. In the translation profession, the greater the size and scope of a project the more important management gets, and though this management is not directly related to the act of translating, it is essential to the success of a project. In fact, a large-size project requires many translators, some of whom may be outsourced. This necessitates an optimal control of all the phases of and elements involved in the project.
Confidentiality
Your privacy comes first. Documents for translation often contain proprietary information that must be safeguarded against distribution to unauthorized parties. Protecting the confidentiality of your information and ensuring the security of the documents you submit for translation are critical issues for us. We take our commitment to client confidentiality and security very seriously. Everyone with access to your information is bound by our company's strict non-disclosure requirements. All documents are stored in a secure environment. All original documents are returned to the client. We use secure encrypted email messaging for the exchange and transmitting of documents.
Pricing & Payment
Translation COSTS are assessed on a case-­by-­case basis. Our PRICING for translation projects is based upon several factors: The total number of words in the original document, the complexity of your subject matter, the language combination you need, volume of work, addtional services requested (e.g. notarization and specialized formatting of files), and by the client's particular time line (e.g. rush translation). Translation QUOTES/ESTIMATES are provided free of charge if an electronic or faxed copy of the documents is submitted. Once the document(s) is(are) received, we will analyze the file to prepare a proper cost assessment, estimate turnaround times and determine any other factors which may effect the translation process.

Please note that individuals and first-time clients are requested to make PAYMENT in full at the time of receipt of the translation work completed. In the case of large translation projects, we request a DOWN-PAYMENT, and the payment of the balance due upon delivery of the translated documents. Upon receipt of the translated material together with the invoice, please check the contents and direct any inquiries.
Service:
Language Instruction

.
General Information
The private Instruction sessions are most flexible and custom designed to meet each individual's schedule, learning style and unique set of objectives. The purpose of the tutoring program is to accommodate those with busy schedules. Tutoring generally occurs during the week; however, we will make every attempt to schedule one-on-one tutoring around the students' schedules. In-Home Tutoring: Sessions take place in the comfort of your home or other facility that provides a friendly atmosphere. The language programs are taught by an experienced and highly trained instructor who holds a Master's Degree in Education - M.Ed. in Foreign Language, English, German, Educational Science and Exceptional Student Education. Customized and comprehensive course materials is used for each program. Sessions are taught in units of 60 minutes and can easily be coordinated with the student's private and/or business schedule.
One-On-One Tutoring
Each student has a different learning style, and in addition, learns at a different pace, and therefore the necessary individual attention and instruction has to be provided to them when needed. The benefits of one-on-one tutoring are multifaceted ▪ More focused, effective and versatile than group tutoring ▪ The ability of the tutor to focus entirely on one student ▪ Student learning progress occurs more rapidly ▪ The student receives continuous positive reinforcement and encouragement ▪ The tutor can move at the appropriate pace for the student ▪ Allowing to use the time more efficiently ▪ The tutor can develop a study plan to strengthen the students' weaknesses and overcome difficulties with particular subject areas.
Course Info
We provide langauge tutoring for all levels: Beginners and Refreshers ▪ Intermediate ▪ Advanced ▪ Superior and ▪ Conversation.

The range of course covers, among others, special courses for professionals working abroad, students test prep for studying abroad, college preparation, courses for young learners, the 50+ age learners, travel & culture, and 'intensive' course programs.
Proficiency Level
In order to determine the kinds of tasks a language speaker is able to perform, or to compare the abilities of different speakers, proficiency scales have been developed. The language proficiency scale has 4 main levels - Beginner, Intermediate, Advanced and Superior. The first three levels are each subdivided into 3 sub-levels - Low, Mid and High. These scales provide a 'profile' of a student at a number of levels, encompassing discreet areas of expertise such as fluency, vocabulary, pronunciation, and grammar.
Test Preparation
Our language test preparations are intended to give potential test-takers an indication of the format and difficulty level of the examination and provide comprehensive instruction and content for practice and review: ▪ TestDaF - German as a foreign language test ▪ DSH - German language test for admission to university for international applicants ▪ GRI-SAT Preparation ▪ TOFEL Preparation ▪ Pronunciation, Accent Reduction ▪ Business Communication ▪ Interview preparation ▪ Exchange Students
Tutoring Rates
Costs for Classes and Course Materials.

An individual session is defined as approximately 1 hour long. As of January 1, 2016, one session costs $55. Students who purchase 5 or 10 sessions receive a reduced rate per session. For one-on-one tutoring, 5 sessions cost $250, and 10 sessions equal $500. Sessions must be rescheduled 24 hours prior to the tutoring session as no refunds will be given. The materials fee covers the cost of all textbooks and course materials and depends on the course level. For longer term or more intensive tutoring, a textbook is required, which can be purchased for an additional $25-30 (depending on the course level).
Service:
Script Deciphering

.
Deciphering & Translation
Deciphering early German handwriting can be a challenge. Overtime, language conventions and handwriting styles have significantly changed. In fact interpreting old handwriting can be a laborious and time consuming task for even the most experienced. We can decipher all handwritten material, transcribe or rewrite it into modern font and can also explain obsolete words and phrases.
Old Handwriting Styles
Sütterlin, Kurrent, Fraktur, Chancery Script

The term old German script refers to the handwriting and typefaces that were widely used in German-speaking countries from medieval times to the end of World War II. Since old German script has not been taught in German schools since the 1950's, even most native Germans are unable to read and write it nowadays. Thus, deciphering and understanding old German documents is problematic for both native and non-native German speakers. Chancery writings was mainly used by government officials. Blackletters was used to print books. We translate: Old letters & postcards, old documents, books, newspapers, diaries, government letters & documents, diplomas & certificates, military papers. GLSAS provides this highly specialized translation service in direct cooperation with a professionally trained and certified German documentary who has extensive experience in dealing with old German scripts at her command. Deciphering, translations and transcriptions at this the level of difficulty demands to work as a team to assure the highest level of accuracy. Our fee for deciphering, translation, and transcription is based on the projected time needed for the entire unit, which in turn depends on the length and complexity of the source material. We provide you with a free estimate as well as the calculated turnaround time.
Genealogy
German Genealogy Records

Explore your ancestry, find last name origins and meanings and turn your discoveries into a family tree. We translatae all old German script genealogical records and databases, including birth records, marriage records, death records, cemetery records, census records, land records, military records, wills, church records, adoption records, family letters, diaries, emigration records and more.
Deciphering Fees
The costs are assessed on a case-­by-­case basis. Deciphering fees for documents written in Old German Script are calculated at $40.00 per hour. Upon review of document content and clarity a price quote for the transcription and translation service, as well as the estimated turnaround time, will be submitted to the client.
Like Our Services? Get In ContactWith Us!
We have used GLSAS on several occasions to translate legal documents from English to German. Their customer service is outstanding. Helga was always a pleasure to work with.
GLSAS delivered on its promises and offers the breadth of services that will enable us to continue our overseas expansion project without recruiting multiple vendors.
I relied upon GLSAS for translations of a substantial amount of business documentation. Helga did an outstanding job of both understanding our needs and delivering on time.
Contact Us.
Main Office
Naples Florida:
1550 Vintage Lane
Naples, FL 34104
U.S.A.
Phone:
+1 (239) 530 2600
Mobile:
+1 (239) 821 8778
Fax:
+1 (239) 791 1265
Email:
contact@glsasonline.com
GLSASonSkype
PayPal
Click on the 'PayPal' icon to make a payment with your credit or debit card. How to pay with PayPal?