Who We Are & Why With Us
GLSAS Inc., founded in 2002 in Naples, Florida, was born out of a passion to provide clear communications and help businesses and individuals bridge the gap between the German and English language and cultures. GLSAS's founder recognized that she had a talent for languages that was in demand within today's global economy.
What started as a small, dedicated business of a hard working person has grown to become now the leading professional linguistic service provider for the German <> English language pair in Florida.
The individualized attention we give to each project, our ability to apply the highest standards to every assignment and our passion for excellence have remained the fundamental driving force of GLSAS.
As a full-service translation and linguistic service company we are the choice of numerous recognized companies, agencies and organizations in widespread business areas across Florida, the U.S. and Germany.
The company's focus and actions are aimed to consistently achieve first-class results in terms of quality and customer services. The GLSAS team maintains the dedication to make each client's needs their top priority.
Our objectives are lasting business relationships, not just short-term successes.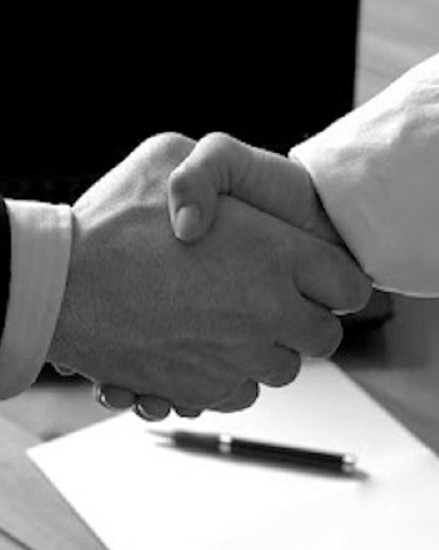 We take what we do very seriously.
I have built this company on the founding principles of quality, integrity, and customer satisfaction, and I continue to live up to those principles today.
Helga Rehm-Honigfort
CEO & Founder
"Well done, is better than well said."
"Quality is remembered long after the price is forgotten."
Why choose us.
Because we are Experienced, Reliable & Committed.
Client satisfaction has always been our principal goal. Our client service is based on:
Partnership- Long-lasting relationships with our clients.
Commitment- Dedicated to fulfilling our client's needs and goals.
Quality- Commitment to quality and best practices.
Value- Providing competitive rates and always the best value for the money.
Convenience- Service processes designed to be fast, easy and responsive.
Who we serve.
Our Audience & Target Market.
GLSAS specializes in offering translation and linguistic services for
- Businesses
- Legal Professionals
- Agencies
- Educational Institutions
- Companies
- Industries
that settled and developed here in SOUTH and SOUTHWEST FLORIDA.
GLSAS serves INDIVIDUALS who require expertise and quality in document translation and linguistic services.
We are equally at home with both large-scale projects as well as smaller assignments.
How We Can Help
Make our Customers Happy.
We have substantial working experience and competence in the following key areas:
- Legal
- Academic & Educational
- Banking & Finacial
- Automotive & Technology
- Real Estate & Construction
- Medical & Healthcare
- Marketing & Advertising
- Websites & Blogs
- Literature & Articles
- Hospitality
- Voice-Over
- Old German Scripts